I recently completed a new template which has now been approved and is for sale on Envato's 'Theme Forest'.
The template is aimed at photographers, either firms or individuals. It features integrated slideshows and a custom built jQuery gallery which emulates the high standards you would expect to find in a Flash solution.
Here are a couple of screenshots: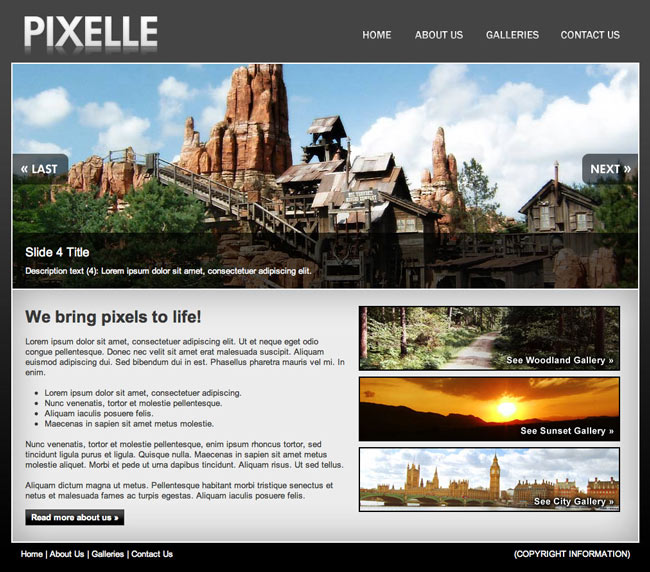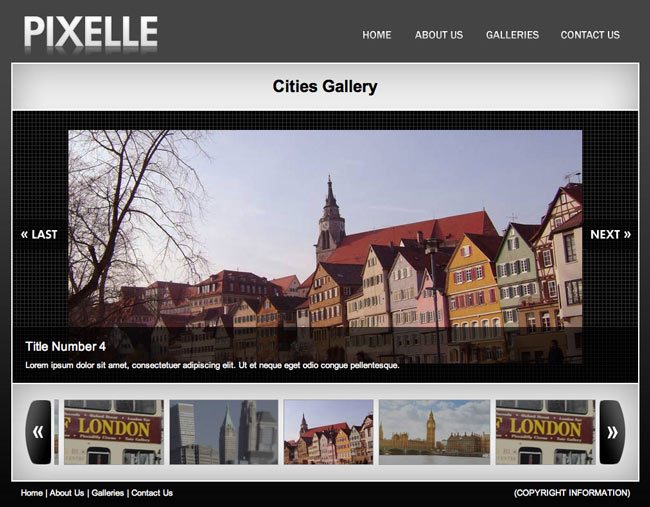 More info: themeforest.net/item/pixelle/22363
Even if you don't plan on buying it please let me know what you think, it took ages to finish so any feedback is welcomed! 🙂
Thanks for reading! Please share your thoughts with me on Twitter. Have a great day!