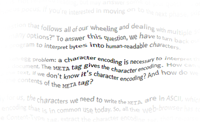 There's so much stuff out there on the web which is absolute rubbish! It becomes quite a challenge to separate the good from the bad, the right from the wrong… Anyway, I thought it would be nice to share my latest reading material, just to prove that I am a diverse, flexible and experienced blog reader!
I might turn this into a monthly post where I share all my latest reading material and other cool links from around the web.
Thanks for reading! Please share your thoughts with me on Twitter. Have a great day!